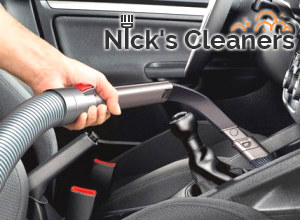 Your car is where you spend a significant time of your day. Every time you or someone else enters your car, you bring some dirt in it. And if your car is not a food and drinks -free zone, it gets dirty even more quickly. If you hate dealing with your car cleaning, you can hire our professional cleaners to do it for you.
They will come equipped and when they are done your car upholstery will be sparkling clean. We are offering you the best car upholstery cleaning service in Battersea SW11. If you want help with your car upholstery cleaning, call us right away and we will help you.
"I was very satisfied with the results your cleaners gave me with my car upholstery cleaning two weeks ago. I would definitely use you often from now on, I have kids and it is hard to keep a car clean, they always find a way to make a nasty stain. Congrats on the perfect service! " – Allen

Professional Car Upholstery Cleaning Battersea
Here is what else our service is offering you:
Our work hours are flexible, and we are available seven days a week
We are available for regular maintenance
Our cleaners are qualified to clean cars, RV-s; and any kind of car upholstery fabric
We offer a variety of fairly priced packages
We are the ones who provide the cleaning products and equipment
We are available in Battersea and the area
If you have tried vacuuming your car upholstery, you must have noticed that vacuuming only gets the dirt that is on the surface of your car upholstery. If you hire us for your car upholstery cleaning service provider, we will clean it in the depth.
Our cleaners use hot water extraction method, that guarantees full and thorough in-depth cleaning. We will remove soil, dust and grime from your car upholstery, without causing any damage or discolouration to it.
Car Interior Cleaning SW11
You can count on our experienced and qualified cleaners to leave your car or RV pristinely cleaned and disinfected. Our cleaners have experience with different upholstery fabrics, different sized cars and RV-s, and we assure they are able to clean even hard to reach places.
Give us a call as soon as possible, if what we are offering you sounds like something your car needs. We guarantee you the most convenient car upholstery cleaning service you will ever find in SW11, not to mention reasonably priced. Call us now.